CHETNA EDUCATION SOCIETY'S SOPHISTICATED SCHOOL AND REHABILITATION CENTRE FOR SPECIAL CHILDREN
The total cost of the school building project is approximately Rs9.66 Crores( Estimated at 2015 prices ) which includes hostel facility as well. Due to lack of funds and considering the intense urgency of such special nature with rehabilitation centre, we are determined to go ahead with the first phase of the proposed building which is aimed to make available as fast as possible.
The First Phase is divided into two floors namely ground floor and first floor and estimated to cost Rs. 4.53 crores.
The construction work started in January 2014 of the said building with the backing and blessings of generous people like you and Government of Goa. As on date, we have utilised 80 lacs of Rupees and nearly 25% of the phase 1 structure is now standing at the site.
We are determined to finish the construction process of this first phase by JUNE 2016 and assure to start the school in this premises.
Considering the intense urgency of this school and rehabilitation centre for these children, we have already commenced the school from this academic year June 2015 in a temporary premises situated at Bepquegal Curchorem.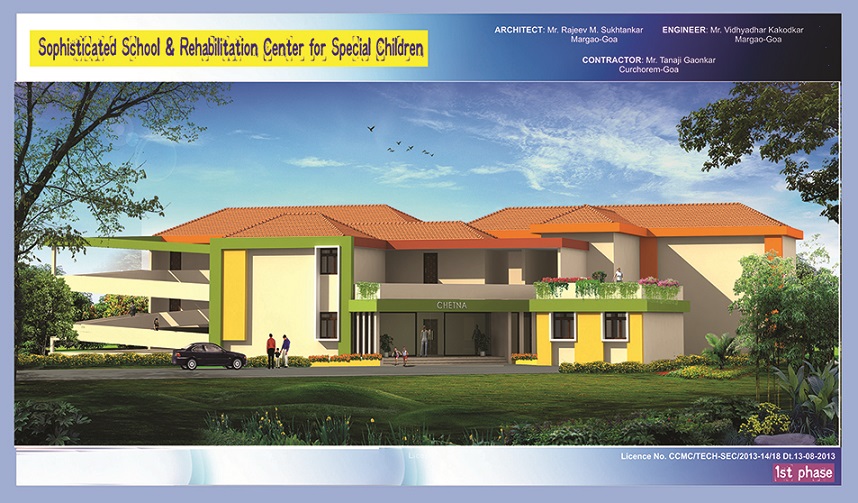 Projected View of the building
The floor plan of ground floor is shown in the picture below. It consists of classrooms, amphitheatre, games room, speech therapy, administration block,physiotherapy, kitchen, parents room, lobby and toilets.
GROUND FLOOR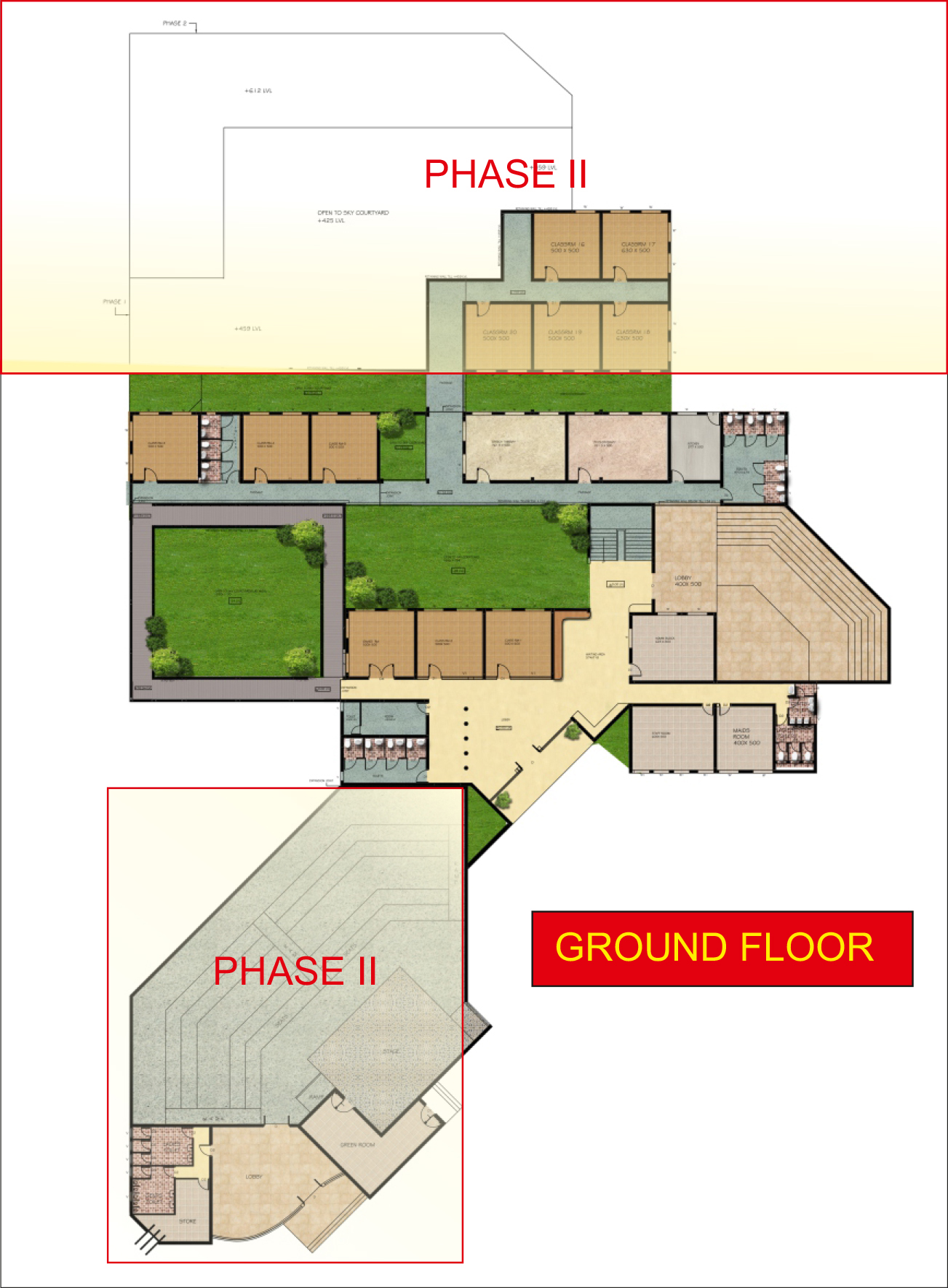 Simililary, First floor includes classrooms, studio room, occupational therapy room, vocational training room, dormitory, toilets etc. The floor plan is shown below.
First Floor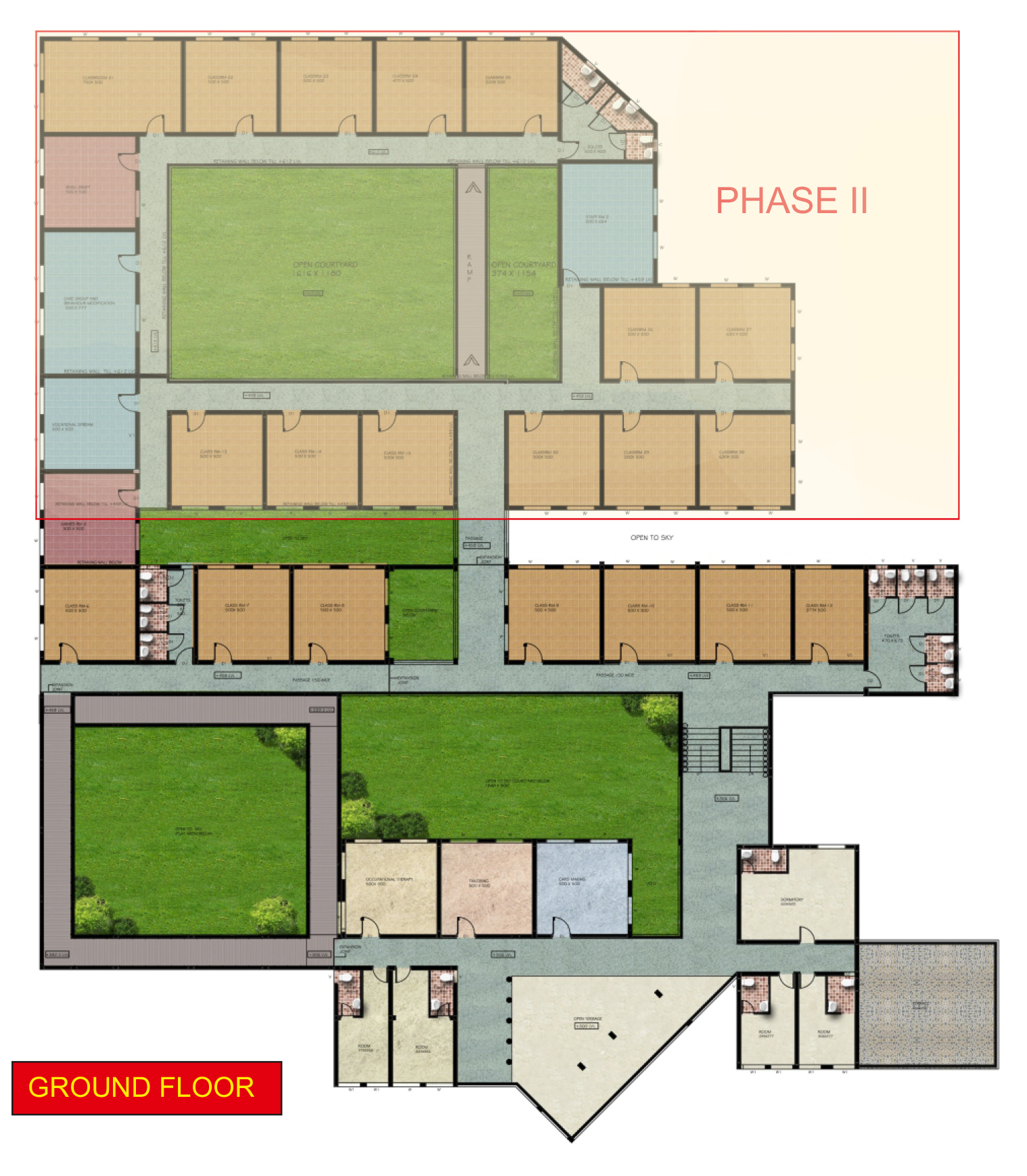 You can help bring out the smiles
Please Donate to our noble cause. We solicit your whole hearted support. At Chetna Trust, we value every single rupee donated by you and ensure end use of the same.
Our journey continues and we would make the school reality with your support…